November 17th, 2011
Next week the Van's World Cup of Surfing will be taking place at Sunset Beach, Oahu, Hawaii.
Before the event we take a look at one of the longest beaches in Oahu.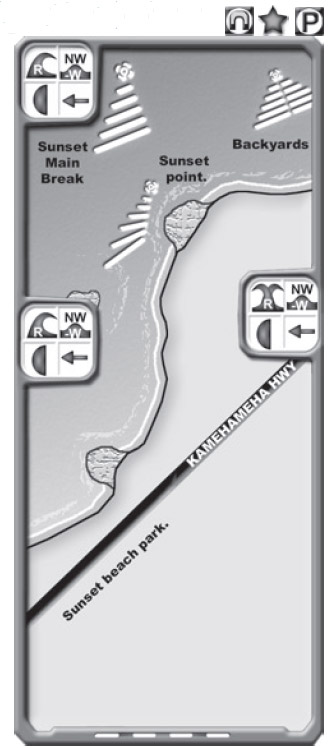 Sunset Beach & Backyards
Up the Kam Hwy till you see the parking spaces on the left after Kammies. Sunset; Set of reefs dealing with
swells from N through W. Northerly swells break the wave up into different peaks, and make the place a little more
sharing as a result.
On a classic big West swell with trades, Sunset is a heavy, jacking peak that develops into a hollow, sucky, thick lipped beast.
These swells catch the trades side-offshore, and the result means heavy long boards and serious intent are required to get you
into the wave. 4-15ft. Major Rips. Crowds. Expert.
Sunset Point, further inside, is a quality R breaking at 3-6ft on NW – W swells. It can lose shape on N swells. Crowds. Intermediate.
Just East is Backyards; fickle, often shifty proposition that goes left and right, and works from 4 to 1212 ft. Currents and unpredictable
peaks absorb surfers well. Expert or tow-in.
Finally, Outside Sunset: Huge right tow-in spot when Sunset is closed out. Can work all the way through Outside Backyards, which is a
right / left outer monster too, with shallow reef under the end section. Hell-men only!
Tags: Hawaii, Oahu, Sunset Beach, surfing, Van's World Tour