Archive for April, 2011
April 27th, 2011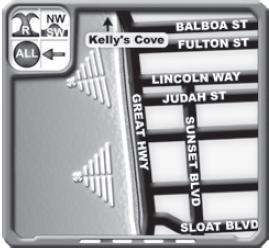 In the last couple of days Rip Curl have announced that the latest round of the Rip Curl Search will be held at Ocean Beach in San Francisco in November. Looking forward to seeing how the world's best attack the chilly waters. Here's our rundown of this spot.
Ocean Beach: San Fransisco's town beach, in the Sunset District.
Superb quality, sometimes heavy, sucking, dredging beach-break with fangs. This is a truly excellent spot, but it regularly dishes out floggings and broken boards. On a 4-12ft (& holds up to 20ft) day with clean groundswell from almost any direction, one or more of the banks will deliver vertical take-offs, wide barrels and crazed races for the shoulder. Crowded and near parking lots. Constant duck diving, ruthless currents and dead sharks can wash up on the beach. All this against the latte-sipping backdrop of California's most sophisticated city.
Here's more info on California surf spots and surf breaks in the USA & Hawaii