November 21st, 2011
Whether it's the barren, wind blasted moraines of the high Alps, the huge glacial formations of Canada or the boulder strewn trails at British trail centres, handling rock sections well is essential for success. From sliding down loose scree slopes with fist sized rocks moving underneath your tyres to traversing off camber granite rocks the size of a house, a certain mentality is required.
It takes confidence and calm determination to conquer the section rather than becoming its victim. The rocks will always win in a contest of hardness, so absorption is the way to go. Keep yourself focused on the end goal and let your ego have a small knock once in a while. Better that your mind takes the hits than your head.
The 2002 UCI Downhill World Cup in Fort William was a moment in time where sheer rider strength and brutality conquered all that lay before them. Chris Kovarik won by 14.02 seconds, one of the biggest margins in modern pro men's finals history, yet it wasn't just the gap he won by that was impressive. To go that fast, Kovarik had to take on a course that had been torn apart by the wind and rain all week. He came across mud covered hard Scottish rock on almost every section of the track yet pushed on, took each hit and destroyed the field.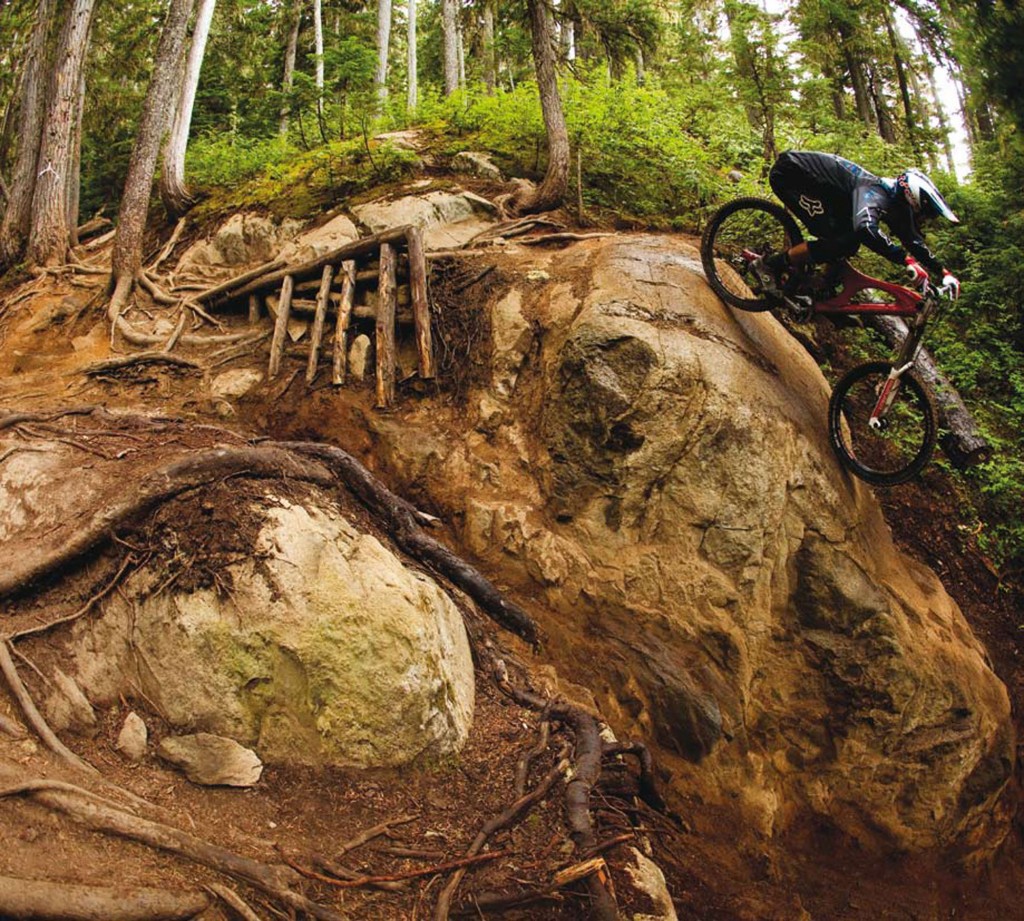 STRENGTH
As one of the more powerful riders, Kovarik puts his strength at the top of the list. "I can make the bike stay on line by holding on and keeping it straight through the rocks". By staying solid and not getting knocked off his line, Chris can keep it between the tapes and take hit after hit. Although gruelling, it's this ability to take the rocks on at their own game that gives him the edge he needs to win.
Not only do you need to make your upper body strong enough to keep the bike on track, you also need the endurance to take the endless hits that a rocky run will throw at you. In Kovarik's opinion, "You need to make your muscles more efficient to hold on well. Get down the gym and develop your core. You don't just need bulk, you need the efficiency and stability that comes with it".
BRAKES
How you brake will depend on what the surface is like. If it's wet and the rocks are slippy, you need to go steady and approach the braking just like you would on a rooty section. As grip only comes when your braking is either light or completely non-existent, go easy on the anchors. No panic braking, and be prepared for a bit of movement under the wheels.
If the slope is steep and rocks are loose you'll need more bias on the back brake to stop the front end from pushing off the trail. A bit of a rear wheel skid here or there is no problem, in fact sometimes it can really help to control the bike and keep everything on the straight and narrow. Plan your braking for what lies ahead. If you're cresting at mach 9 into a rock garden you should be thinking of taking some speed off early. Once you hit the rocks, forward momentum and letting the wheels roll will be a huge help.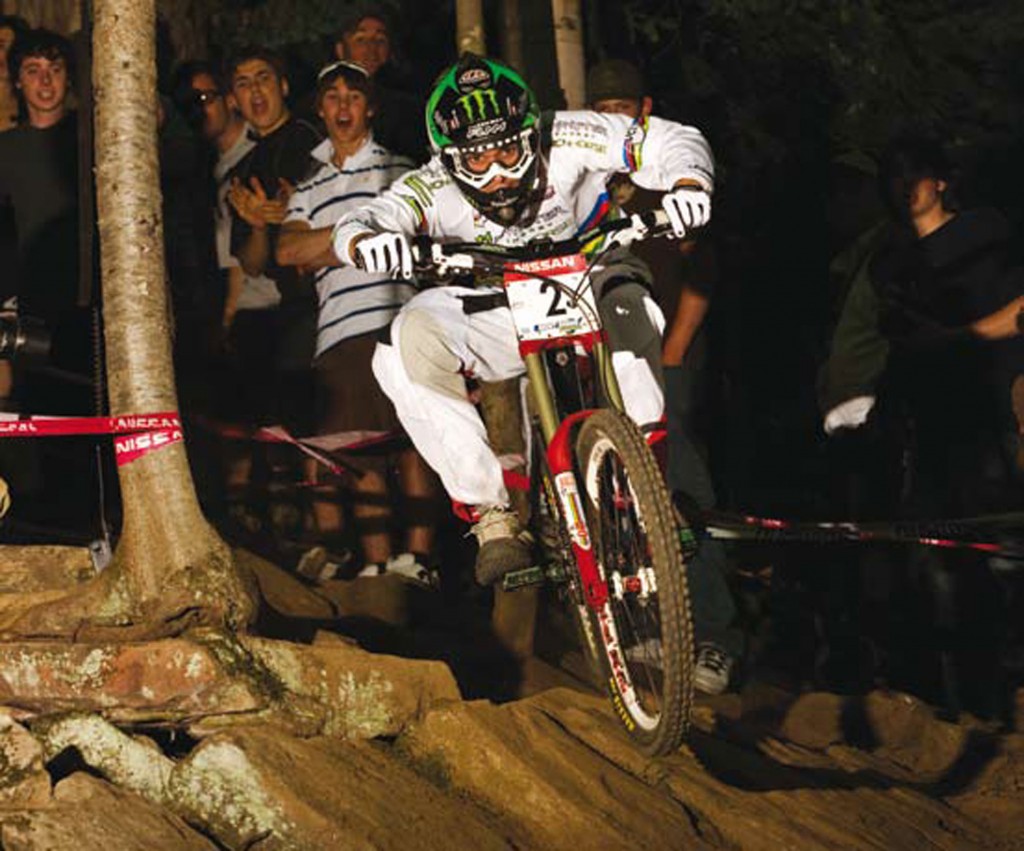 SET-UP
For a rocky ride, do a few things to set yourself up properly. To prepare for his ride at Fort William Chris Kovarik had this to say. "Suspension set up is super importan. If your bike is set-up too soft you will be falling into all the holes and hanging up on every rock. If it's too hard you will be bouncing off line and getting beaten up.
You don't want to be pinch flatting every run in those rocks so pay attention to tyre pressure and experiment with it. With your brake levers, try to adjust them as far in as possible without them crushing your fingers on the bars. Don't have your braking finger struggling way off by itself. Grip it closer to the bars with the others like a fist. This should give you way better strength to hold on with".
This post was taken from: Mountain Biking The Manual by Chris Ball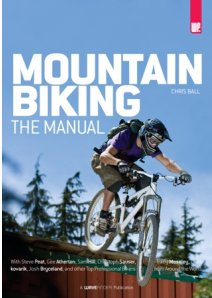 Tags: biking technique, mountain biking, mountin biking skills, Rocks